Posts for: December, 2017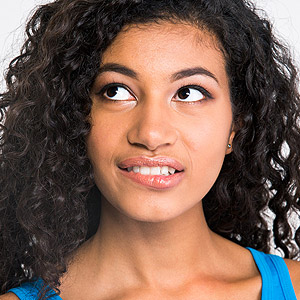 Biting the inside of your cheek is high on the list of minor but painfully irritating occurrences like paper cuts or tongue scalding from hot coffee. A mouth bite, though, has an additional tormenting feature — there's a good chance you'll bite the same spot again.
This kind of repeated mouth injury results in an enlargement of the soft tissue that has been traumatized. They're often diagnosed and referred to as a traumatic fibroma. When you bite your cheek, lips or tongue, you create a small wound that usually heals quickly. This healing process, though, can be interrupted if you bite the area again, which can then cause excess scar tissue to form.
The fibrous scar tissue, made up of a protein called collagen, is similar to a callous. You can often feel it with your tongue — a knot of tough skin that protrudes from the otherwise flat cheek wall. Because of this prominence, it tends to get in the "line of fire" during eating or biting, so you'll bite it again — and again. If this cycle continues, then even a more prominent scar tissue forms that you're more likely to bite again.
The wound will heal most of the time, unless you continually bite it. If it becomes a nagging problem, we can surgically remove the lump. After numbing the area with local anesthesia, we'll either use a laser or scalpel to remove it. The area is easy to fix and will flatten out the cheek surface. The entire procedure takes fifteen minutes or less and in a few days to a week you won't even notice it had been there.
While the vast majority of these lesions are harmless, it's still standard protocol to biopsy the removed tissue: a pathologist examines it under a microscope for cancer cells. This is a routine part of any medical practice and not a cause for alarm.
If you've had a lump for awhile that you always seem to be biting, see us for an examination. With a simple procedure, we may be able to remove that irritation once and for all.
If you would like more information on treating mouth lumps and other sores, please contact us or schedule an appointment for a consultation. You can also learn more about this topic by reading the Dear Doctor magazine article "Common Lumps and Bumps in the Mouth."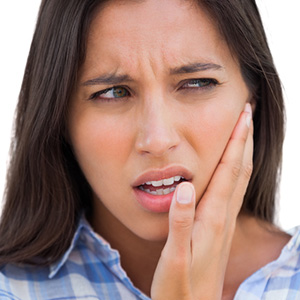 Have you ever felt a hot, burning sensation in your mouth—like it had been scalded—but you didn't eat or drink anything that could have caused it?
While you may think you're hallucinating, there's another possibility: Burning Mouth Syndrome (BMS). This condition, which can last for years, produces sensations in the mouth of not only scalding or burning, but also tingling, numbness and a decline in your ability to taste. Patients may feel it throughout their mouth or only in localized areas like the lips, tongue or inside the cheeks.
The exact cause of BMS is also something of a mystery. It's been theoretically linked to diabetes, vitamin or mineral deficiencies and psychological problems. Because it's most common among women of menopausal age hormonal changes have been proposed as a factor, although hormone replacement therapy often doesn't produce any symptomatic relief for BMS.
To complicate matters, other conditions often share the condition's effects, which need to be ruled out first to arrive at a BMS diagnosis. A feeling of scalding could be the result of mouth dryness, caused by medications or systemic conditions that inhibit saliva flow. Some denture wearers may display some of the symptoms of BMS due to an allergic reaction to denture materials; others may have a similar reaction to the foaming agent sodium lauryl sulfate found in some toothpaste that can irritate the skin inside the mouth.
If these other possibilities can be ruled out, then you may have BMS. While unfortunately there's no cure for the condition, there are ways to lessen its impact. There's even the possibility that it will resolve itself over time.
Until then, keep your mouth moist by drinking lots of water or using saliva-stimulating products, limiting alcohol, caffeinated drinks or spicy foods and refraining from smoking. If you're taking medications that could cause dry mouth, speak with your physician about changing to an alternative. And try to reduce stress in your life through exercise, mindfulness practices or support groups.
While BMS isn't considered harmful to your physical health it can make life less enjoyable. Careful symptom management may help improve your quality of life.
If you would like more information on Burning Mouth Syndrome, please contact us or schedule an appointment for a consultation. You can also learn more about this topic by reading the Dear Doctor magazine article "Burning Mouth Syndrome: A Painful Puzzle."